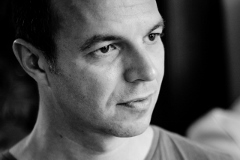 Marc graduated as a viola player at the Royal Conservatory in Brussels in 1998. After his studies he discovered the AT and started to take classes with Christel Bobine while he continued his career as a musician.
Later on he decided to start the teachers' training in Amsterdam with Paul Versteeg and Tessa Marwick.
Currently he has his own practice in Antwerp and he is teaching in ATCA Amsterdam.
gsm: 0497 46 59 26
mail: info@atantwerpen.be
website: www.atantwerpen.be
NL/UK
Address:
Korte van Ruusbroecstraat 40
2018 Antwerpen