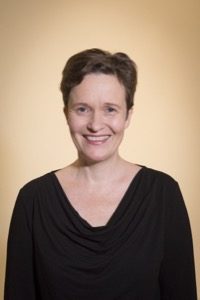 Katri-Mari Ruonala graduated  as an Alexander Technique Teacher in 2002 with Elisabeth Langford in Belgium. Her further post-graduate studies took place in Paris 2012-13 with Odyssée Gaveau. She teaches private pupils in Schaerbeek, Brussels. She is also involved in the teacher training of future Alexander Teachers with Michèle Desonai in 
Alexander Technique Centre, 
Ixelles.
Alexander Technique has been Katri-Mari's frame of reference for some 25 years. She seeks continuously to deepen her understanding of human functioning in order to teach it to people with various backrounds. She has had private practices in Brussels, Helsinki and Paris. Katri-Mari also has a Masters degree in Communication and has been teaching Alexander Technique and Communication in various Universities in Helsinki.
Address:
44 avenue de l´Éméraude, 1030 Bruxelles